Classes and Houses
We have 12 classes with three per year group and 32 children in each. We also have a purpose built computing suite, a children's kitchen, a library and a large hall. The classrooms in our school are situated on two floors, with three stairwells in total. There is no lift but all specialist accommodation (ICT suite, Library, Hall, children's kitchen) is on the ground floor. All year groups have at least one ground floor classroom. There are children's toilets on both levels.
Our classes are named H, J or S for Heatherside Junior School!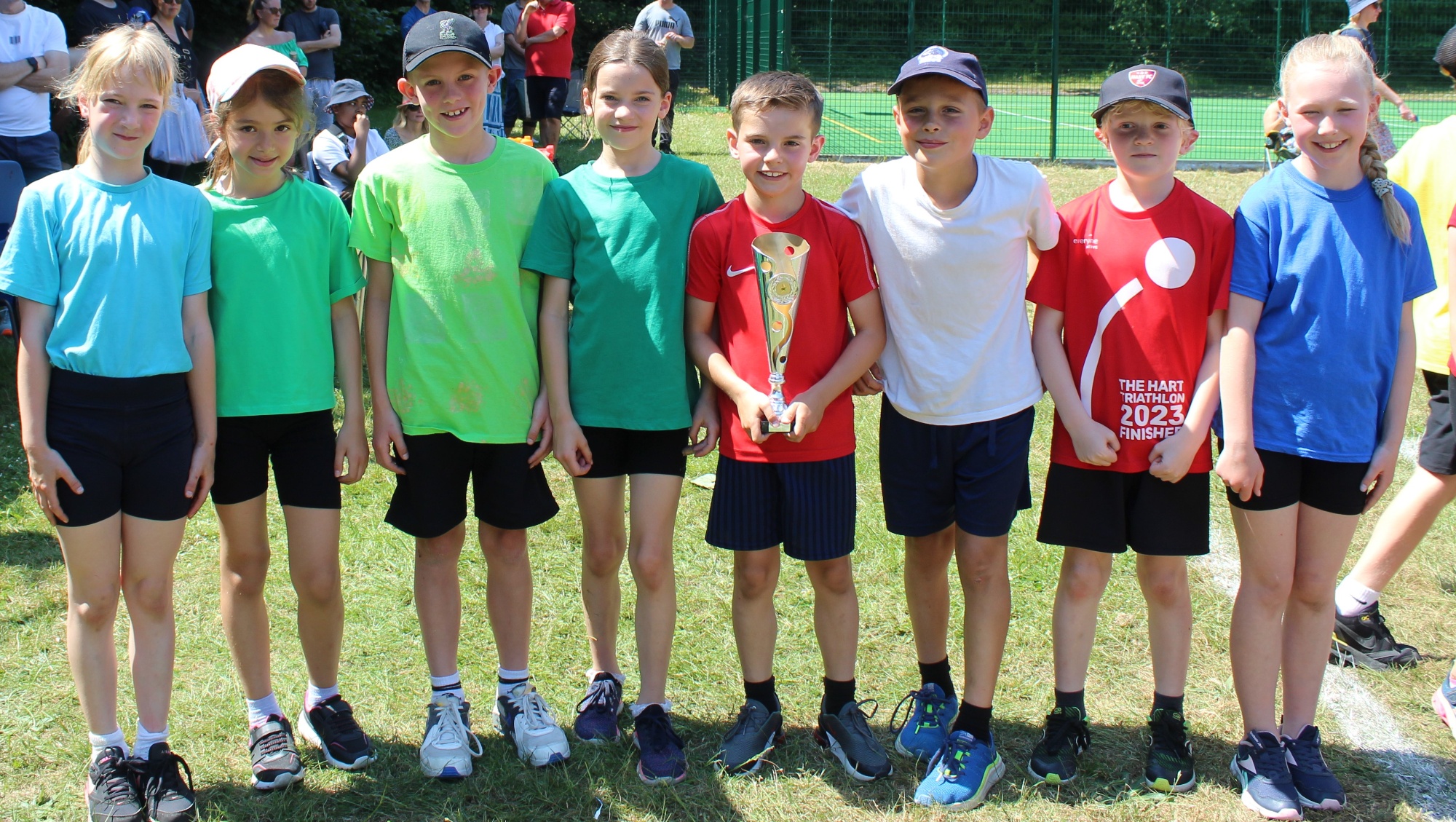 Our House and Vice Captains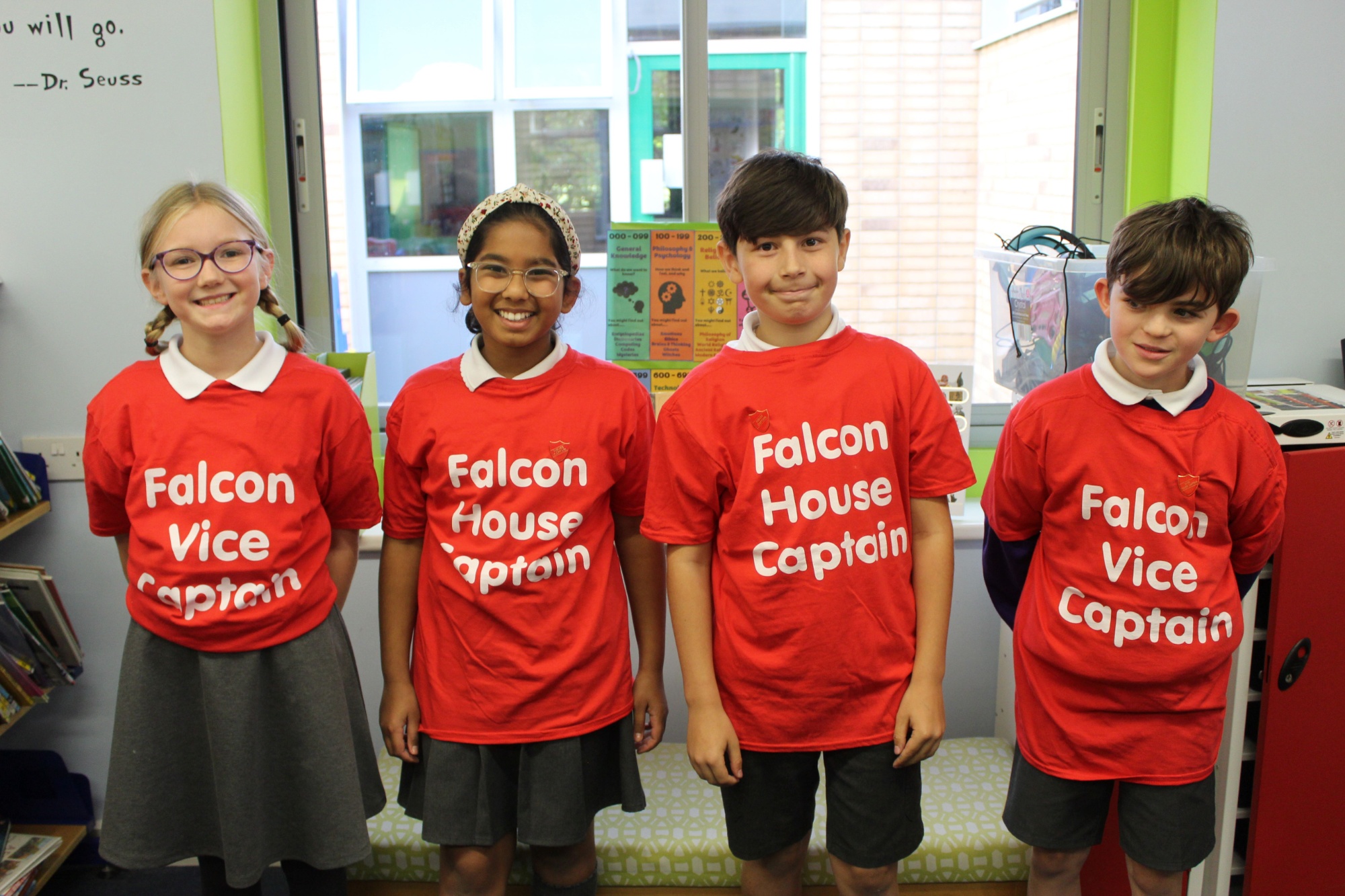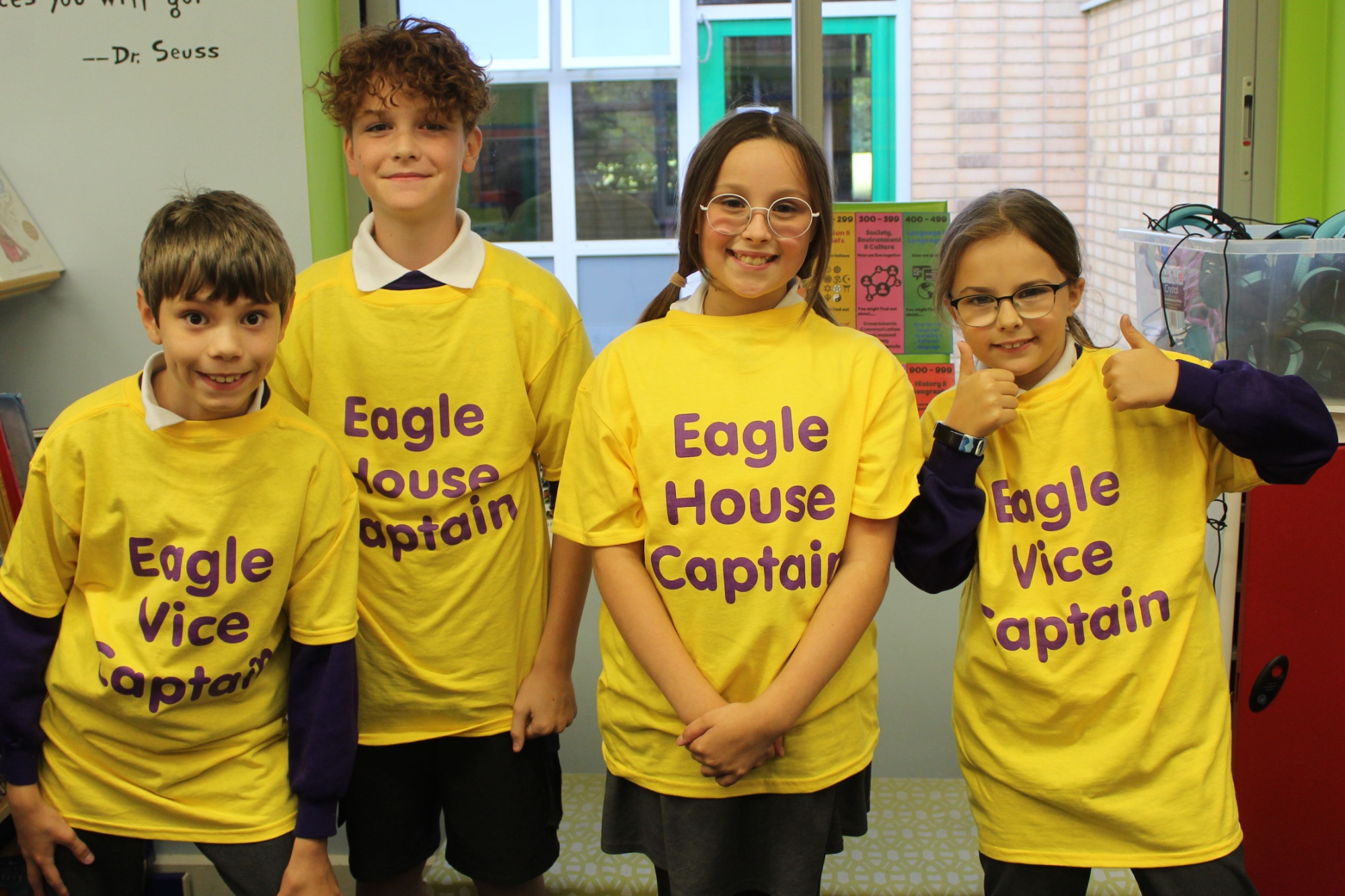 Falcon Eagle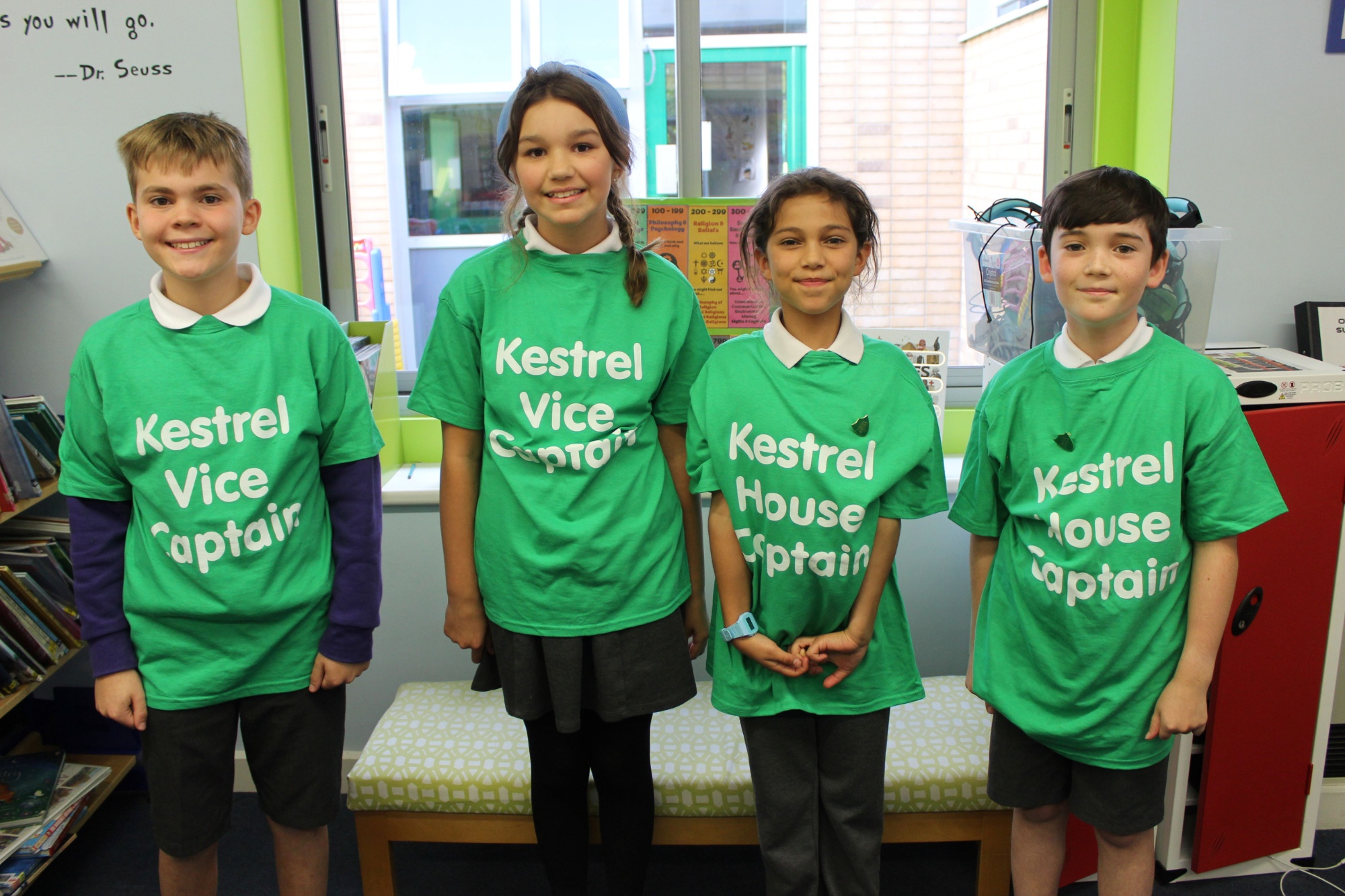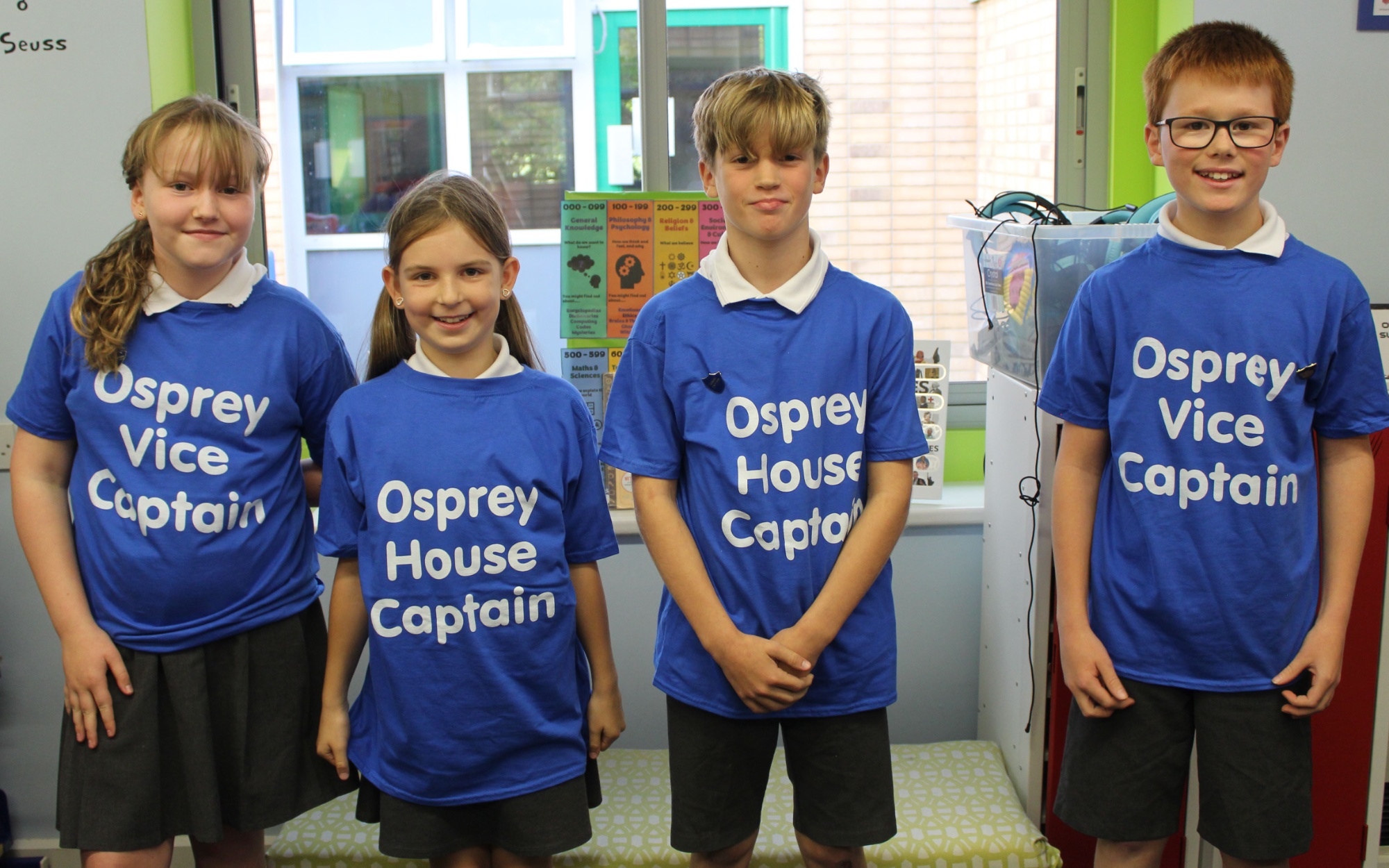 Kestrel Osprey
Each week we enjoy seeing which House has earned the most House Points! We also enjoy taking part in Inter -house events such as Sports' Day and the Pancake Races.