English
Here at Heatherside Junior School, books are at the heart of our curriculum and the Library is at the heart of our school. During their time at Heatherside, children will study books from a range of authors; analysing and imitating their writing styles. Through carefully sequenced lessons, children will produce ambitious writing outcomes inspired by the texts that they have read. The blend of author studies; Let's Think in English lessons; creative writing lessons and non-fiction studies, result in children being reflective writers with a broad vocabulary.
Here are our some of our Dream Libraries...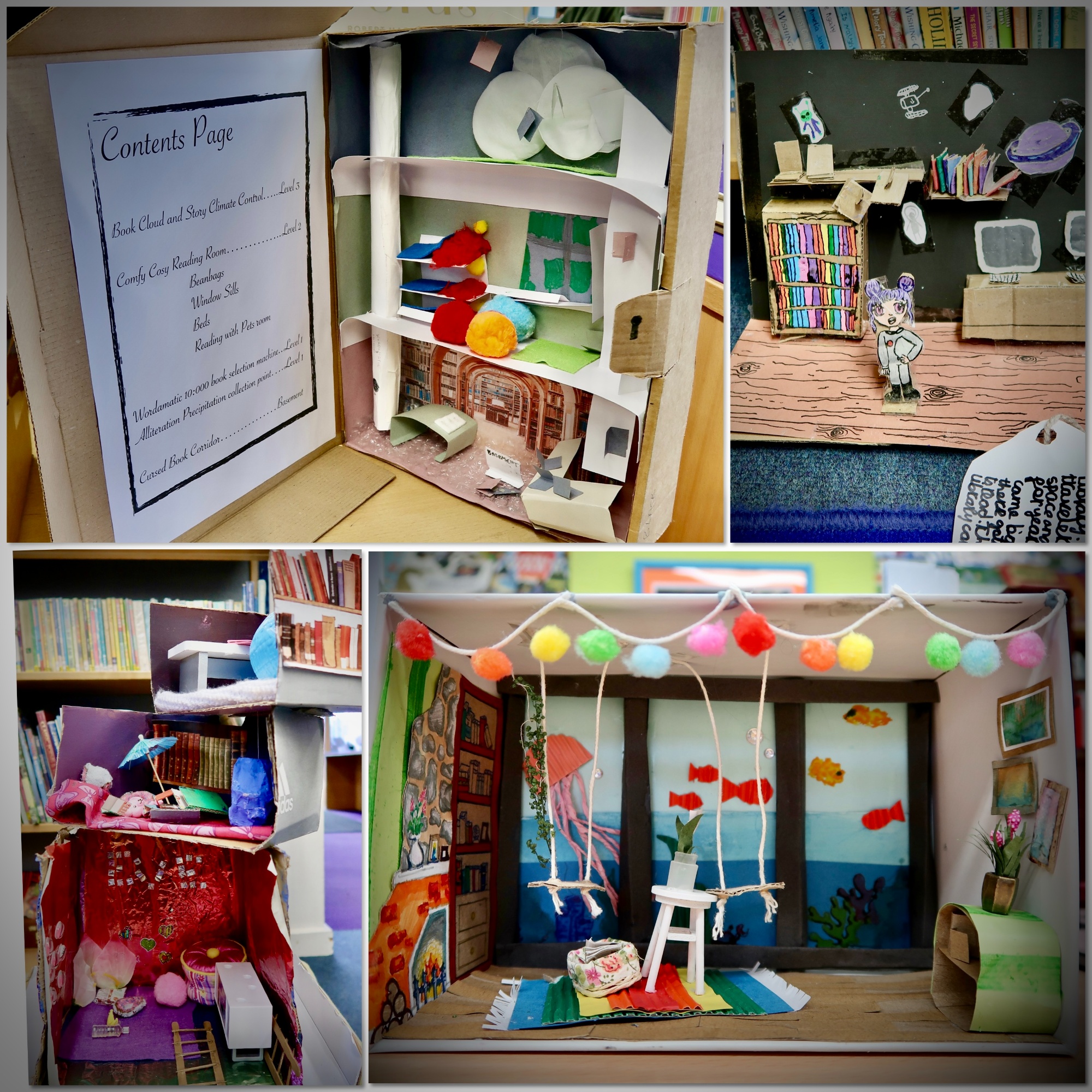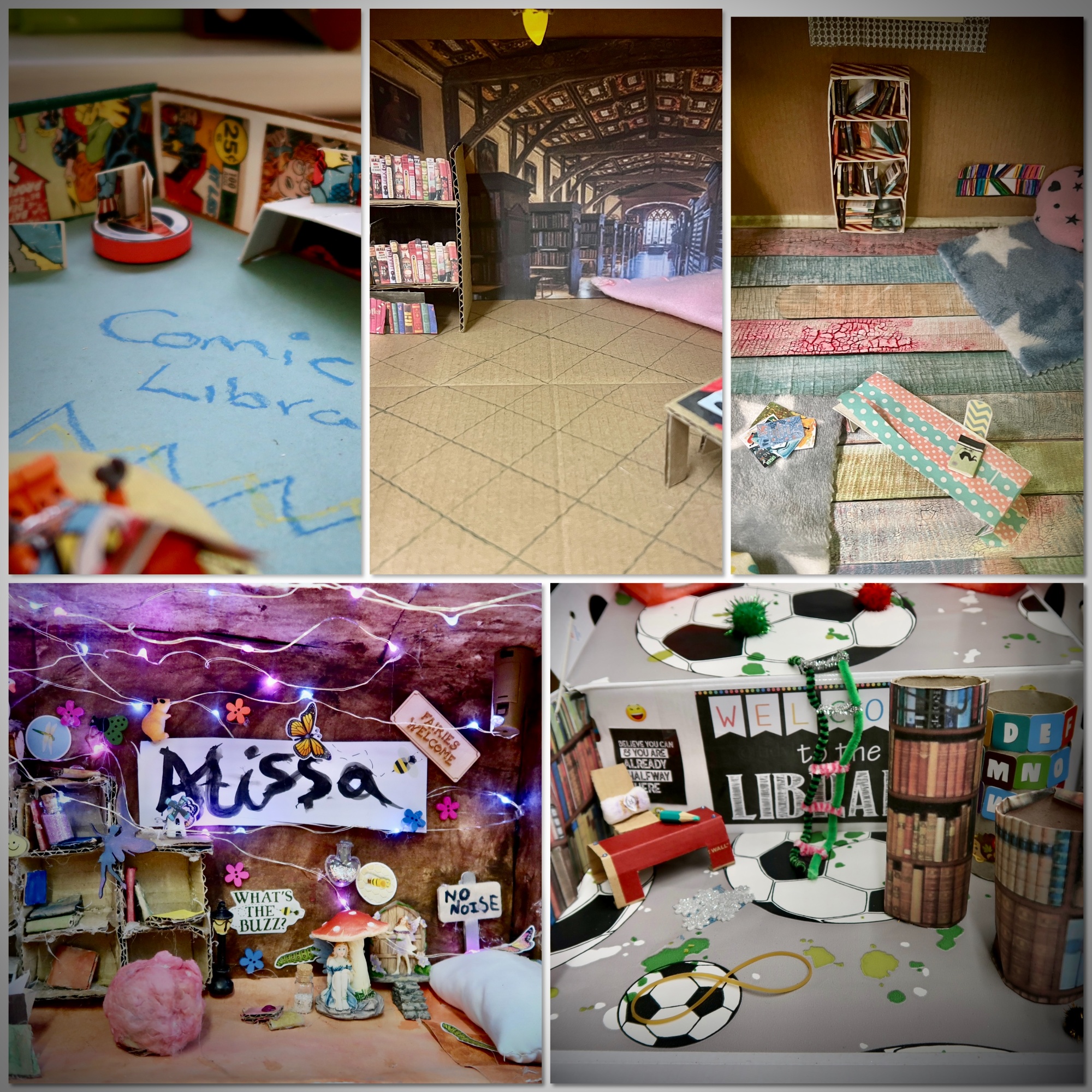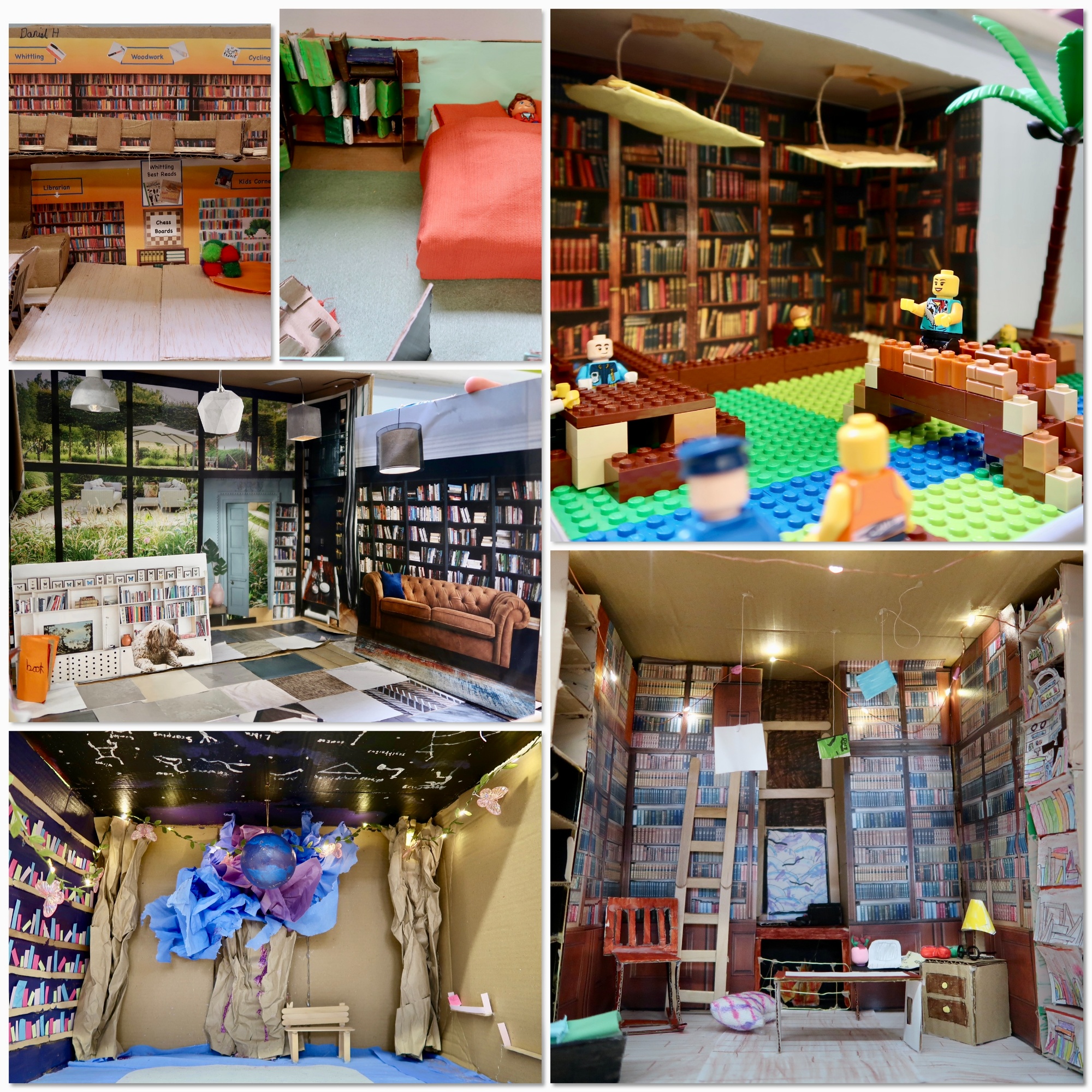 Phonics
At Heatherside Junior School, phonics learning continues for those children that have not achieved the required Key Stage 1 curriculum. As most of our children come to us from Heatherside Infant School, they are taught using the same phonics scheme: the 'Twinkl' Validated Systematic Synthetic Phonics Scheme, which provides a systematic framework for progression. This ensures consistency for the children and helps build upon their prior knowledge.
In Year 3, children are assessed at the start of the Autumn Term to determine which phase they need to be taught. They are then grouped accordingly and learning is achieved either during whole class sessions or during interventions. Children are then reassessed at the end of each phase or each term, whichever comes first. As well as their banded reading book, children are also given a reading book that matches the phonics phase they are being taught.
Children are also encouraged to use their phonics knowledge when reading and spelling unfamiliar words.
In subsequent year groups, the Twinkl scheme is supplemented by resources from other schemes to consolidate learning and provide variety. Learning is achieved during group interventions and children are regularly assessed to ensure progression.
Writing Curriculum Statement
INTENT
Our aim is for children to immerse themselves in high quality, challenging texts. Through this immersion they will develop an adventurous vocabulary and an ability to give their writing a purpose and target audience. We will provide writing opportunities that children will enjoy. We intend for all children to be reflective writers who can analyse and deconstruct their own work, as well as the work of others.
IMPLEMENTATION
The English curriculum is taught by studying a high-quality text where writing opportunities are derived from this. Each week, the children are taught to develop an understanding of the texts through reading comprehension - exploring the key themes, events, vocabulary and plot. Pupils are taught the National Curriculum grammar objectives within the study of these texts. Year 6 will receive some additional punctuation and grammar lessons. Spelling rules are taught weekly and are discussed during shared writing – years 4 and 5 also use personalised spelling books. Children then progress to plan, write and re-draft a written piece which is fit for purpose and audience. Year group teachers plan together as a team. Teachers plan purposeful cross-curricular writing opportunities; writing is produced as a result of children's engagement in the stimulus. A big emphasis is put on editing as this promotes opportunities for children to recognise their strengths and weaknesses, thus becoming conscious writers. Shared writing and modelling are used as tools to improve editing skills. Let's Think in English lessons and pedagogies are used as a driver to promote discussion and deep thinking in English.
IMPACT
Children at Heatherside Junior School will be reflective, conscious writers. Through a focus on studying high quality texts, authors and vocabulary, children will be using key performance indicators and become good or better writers. Summative assessment is used to mark children against key performance indicators, whilst formative assessment is used to monitor their progress. Leaders analyse the writing data to look for trends and areas of concern or success – this is supported through lesson observations, book looks and pupil progress meetings. Children take great pride in their work and are driven to produce their best writing for their teachers, parents and themselves.