Homework and DB Primary
Why do we set homework?
Homework provides an opportunity for children to practise, re-inforce, enhance and extend their learning beyond the classroom and to share with their family the work they are doing. Thinking skills, problem solving, independence and perseverance are all developed through homework tasks and activities in addition to the positive and lasting impact that practice at home has on children's progress in the basic skills.
We believe that homework provides an essential link between school and home, enabling parents to take an active role in their children's learning. The setting of homework helps children to develop independent study skills, taking responsibility for their work and managing their time effectively in readiness for challenges of the next stage of their learning.
At Heatherside Junior, we are committed to planning and providing homework that both supports and enhances the curriculum. Tasks and activities are linked to learning in school and, where appropriate, are differentiated to reflect children's abilities. Homework tasks will be varied throughout the year, sometimes it might be a game to play or make, some finding out, written activities linked to topics, maths problems or calculations or maybe items/ideas to collect in preparation for work in school. We may also set a whole school homework.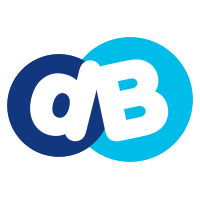 All Homework is posted on DB Primary, although for some children we may provide additional resources. The DB login is accessed via the 'Book' icon at the top of the page.
We have been reviewing our approach to homework and this year we really want to focus on Reading across all year groups. We ask that parents/carers are able to spend three short sessions a week engaging in Reading with their child/children and signing their Reading Diaries which will then be checked in school on Thursdays.
We do appreciate that it is often difficult to find the time or entice children away from a screen but evidence shows that sharing stories and reading together provides children with life-changing benefits that can positively impact their wellbeing, health, creativity and educational attainment.