Homework and DB Primary
Why do we set homework?
Homework provides an opportunity for children to practise, re-inforce, enhance and extend their learning beyond the classroom and to share with their family the work they are doing. Thinking skills, problem solving, independence and perseverance are all developed through homework tasks and activities in addition to the positive and lasting impact that practice at home has on children's progress in the basic skills.
We believe that homework provides an essential link between school and home, enabling parents to take an active role in their children's learning. The setting of homework helps children to develop independent study skills, taking responsibility for their work and managing their time effectively in readiness for challenges of the next stage of their learning.
At Heatherside Junior, we are committed to planning and providing homework that both supports and enhances the curriculum. Tasks and activities are linked to learning in school and, where appropriate, are differentiated to reflect children's abilities. Homework tasks will be varied throughout the year, sometimes it might be a game to play or make, some finding out, written activities linked to topics, maths problems or calculations or maybe items/ideas to collect in preparation for work in school. We may also set a whole school homework.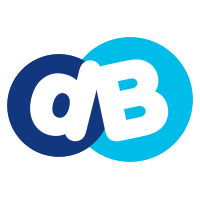 All Homework is posted on DB Primary, although for some children we may provide additional resources. The DB login is accessed via the 'Book' icon at the top of the page.
What homework is set?
Following a review and feedback from parents in Summer 2021, we have planned a progressive approach to homework across the school. This will be subject to ongoing review and any changes will be shared with parents in advance.
In all year groups, homework is given on Thursdays and is due in a week/fortnight later, as some project work is set as a two-week homework. All children are expected to complete the work in the time given. Work can be handed in earlier.
Core Homework is expected to take approximately 30 minutes for Year 3 and 45 minutes- 1 hour for Years 4, 5 and 1 to 2 hours for Year 6. (The exact time may depend on the child and parents are encouraged to speak to their child's teacher if homework is taking significantly longer than this.)
Children may also be asked to collect items to bring into school or, on occasion, complete an extended project over a period of time.
Homework tasks are set on DB Primary (our learning platform). We have ensured that all pupils are able to access the platform from home. Some tasks will be completed and the work uploaded on the platform; on other occasions, although tasks will still be set on the platform, work will be completed in the children's Homework Books (this will generally be the case for Maths homework)
All maths work is to be completed in pencil. All other work* should be done in blue pen, using either a fountain pen, rollerball or pen with free-flowing ink. Biros must not be used. (* Year 3 will complete all their work in pencil initially.)
Homework will be marked (either in the Homework book or on DB Primary) before the next task for that subject is set. Where appropriate, work may be assessed in class as an integral part of the lesson. If the activity has been research or a game to be played for example, feedback may be given orally by the teacher in class.
All children are expected to complete/hand their work in on time, completed to a standard in line with their ability. A stamp may be awarded for exceptional effort or standard of work. Stickers, positive comments, Star Certificates and House Points will also be used to praise and reward good homework and effort.
Teachers and Learning Support staff will help explain homework to any child who is experiencing difficulty and parents are also encouraged to contact the teacher if they are unsure about the task prior to the day that the work is due in.